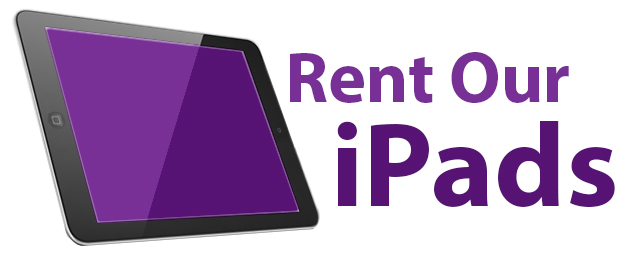 iPad Accessory Rentals
Peripherals To Boost Your Event & Productivity
Rent Our iPads offers a full line of very useful peripherals to accompany your iPad rental. Our accessory rentals will help you get the most out of your rental. Keyboards, locks, data plans, kiosks and more will help boost your productivity with the iPad or enhance your event!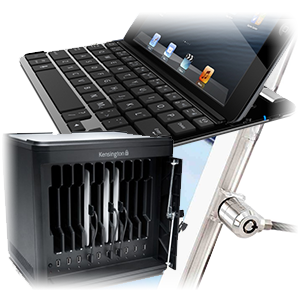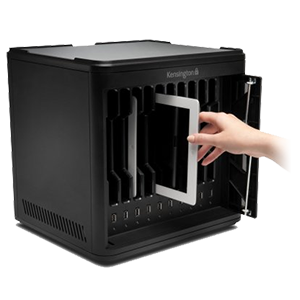 Charging & Sync Stations
Keep Your iPads Fully Charged for Your Event
Never run out of battery power during an event! Nothing stops business like a dead battery, so keep your even attendees fully charged and ready with an iPad charging station. With space for 10 iPads and the ability to stack 3 cabinets, charge and sync stations are a great event solution for keeping a large number of iPads ready for use. To simplify charging and sycing, our charging cabinets allow easy access to each iPad 30-pin connector port. Additionally, each cabinet comes with a tamper-resistant door and a lock for security.
iPad Kiosk Rentals
Cost Effective Kiosks
Looking to gather data from event attendees? Looking for an eye catching way to get your tablet based marketing presentation up to eye level? Looking for an attractive solution to secure up an iPad while on display in a public area?

If you answered yes to any of those situations then an iPad kiosk rental is the perfect cost effective solution!

Be sure to ask about our full line of kiosk enclosures, kiosk stands, wall mounts, table mounts, and more!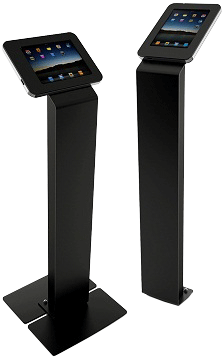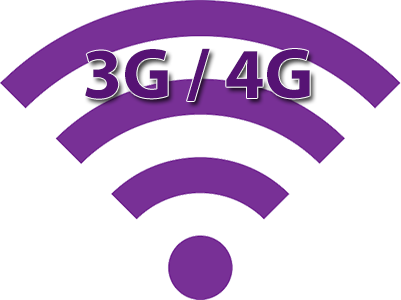 3G / 4G Data Plans
Stay Wirelessly Connected Without Wi-Fi
Connect to the internet from almost anywhere! With a 3G / 4G data plan to accompany your iPad rental, you wont need to have access to Wi-Fi to connect to the internet. If you are in an area with no Wi-Fi, without a 3G / 4G data plan, you wont have any internet access so its important to be prepared!

Need internet access for multiple devices? Ask about our mobile hotspots or lan arrays!
iPad Locks
Keep Your iPads from Being Stolen
While we offer damage insurance on our rentals, the insurance does not cover theft. If you are allowing event attendees to use your iPad rentals during your event, its important to keep them secured. We offer locks and enclosures to ensure your iPad rental is never stolen during your event!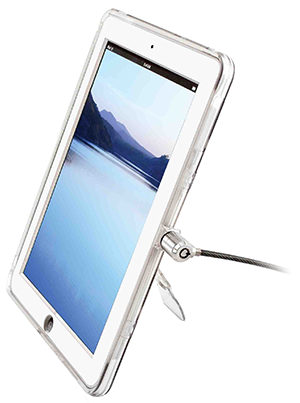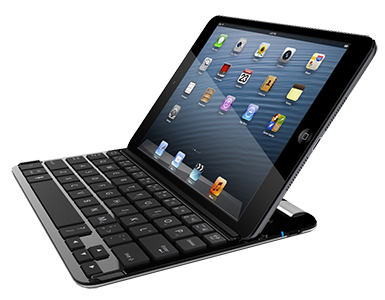 iPad Keyboards
Simplified Typing and Data Input
iPad keyboards help boost productivity on an iPad. It can take a significant amount of time to type on a touchscreen keyboard. They are not as intuitive as typing on a traditional keyboard nor are they as responsive. An iPad keyboard will help expediate the tedious experience of typing on an iPad. Additionally, an iPad keyboard will also serve as a stand so that you dont have to hold your iPad while working on it.